Secure Cloud Faxing for Businesses of All Sizes
Fill in the Contact Form to Start Your 30 Day Free Trial*!
Discover how you can cut costs & save time with our online fax solution.
eFax Corporate® provides a cost-effective alternative to fax machines and in-house fax servers, ideal for your growing business, and high-volume faxing.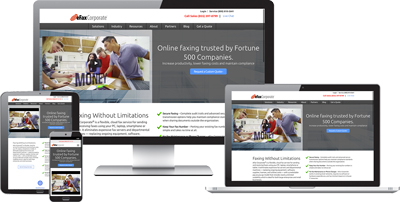 We will use the details provided to contact you about our services, you can opt-out at anytime. See our Privacy Policy & Customer Agreement for more information.
*Note: *30-Day Trial is only valid for up to 10 DID's. Please contact us for more information
Cut Costs, Save Time & Increase Productivity with eFax Corporate
Or do you just need a single fax number?